Step 4
Issue miniature sheets only available in combination with other items.
---
The imperforated miniature sheet commemorating NEW ZEALAND '90 (face value: NZ$ 2.40) was exclusively sold together with an entry ticket for the show for the total amount of NZ$ 25 - no matter if the buyer had any chance to use the ticket.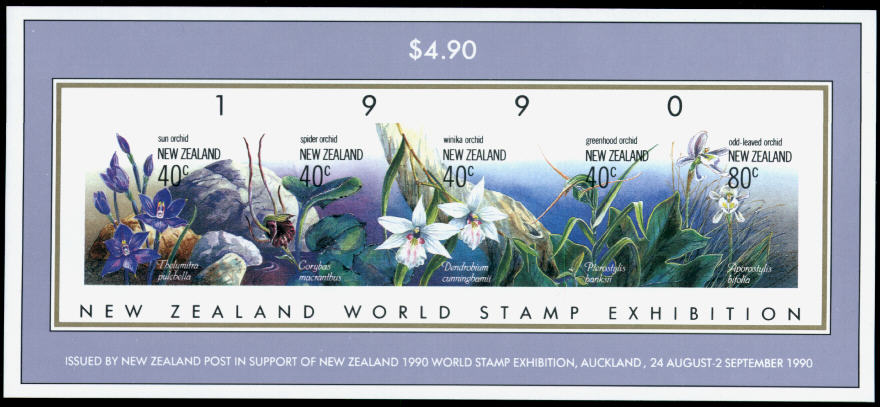 ---
Mr Russell Watson:
"If this refers to our Limited Editions or Premium booklets, yes you are right. The latter is freely available, but the LE's were produced and made available via a ballot. This product was produced to inject a stimulant into the hobby which was reeling from the investment marketing of phonecards."

---
Back to front page.